Item Name:
RGK Manual Wheelchair
Specifications:
Width Widest Point: 17"
Length: 27.5"
Height: 20.5"
Seat Width: 15"
Backrest Height: 11"
Weight (kg):
8kg (without wheels)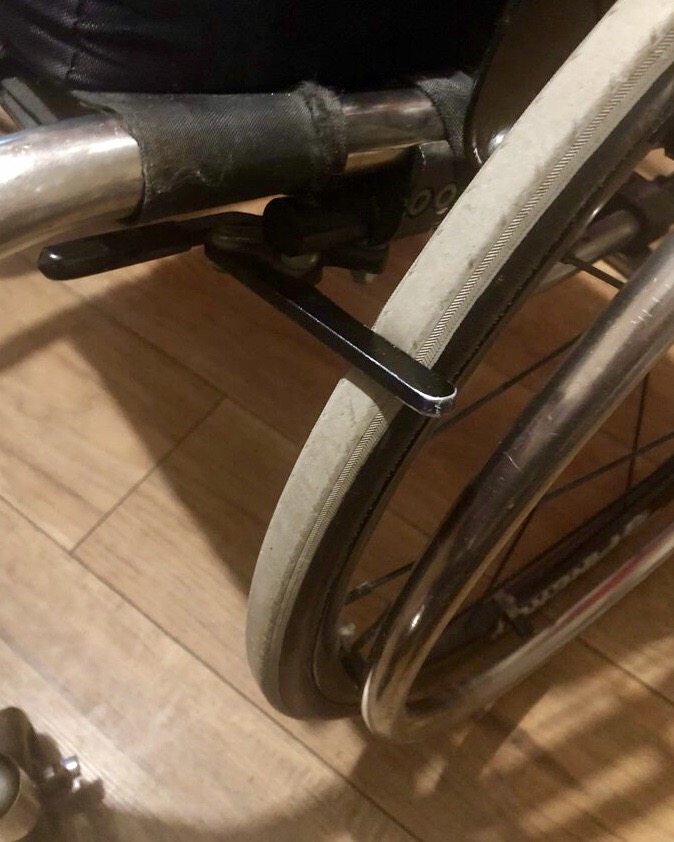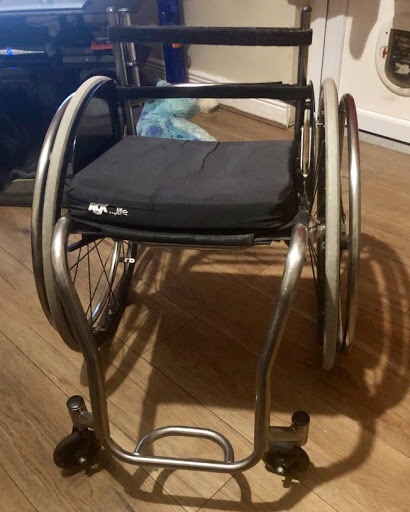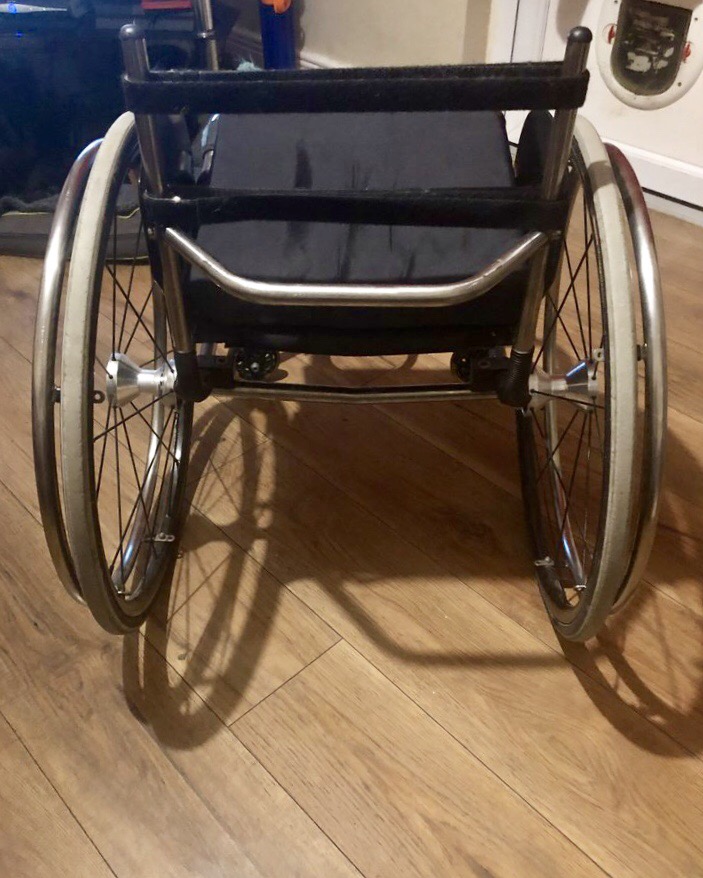 Star Rating:
★★★★★
Selling Price:
(Open To Offers)
SOLD
A Little Bit About This Wheelchair:
RGK manual wheelchair with self propel wheels. It is very light weight; easy to lift in and out of a car; has a fixed frame; fixed side guards and scissor style breaks. Castors are 4" high and 1" thick. There is an adjustable camber bar and foot plate, although it cannot go any higher. But for anyone taller than me (I am 5"2), it can be made longer.
There is some wear and tear on the frame and a slight bucket due to it being used everyday at one point, but it still looks really good considering how well loved it is. It is a very reliable chair and I have never had any problems with it, even though it's an older model. There is also no backrest cushion on this frame, as I still use it on another chair; but they easy enough to find on Amazon/eBay once I give you the correct measurements.
I would be happy to organise a trial for anyone who is interested, but wants to make sure the chair is right for them before buying. I could possibly even drop it off to anyone in the North East, otherwise delivery will need to organised. I would also be happy to sell a set of 25" Spinergy Wheels at an extra cost.
Reason For Selling This Wheelchair:
I have far too many wheelchairs that are taking up room, which instead could really help someone get a light weight chair at a great price!
Additional Specifcations:
Widest Point (Without Wheels): 17"
Length (Back to Front Castors): 27.5"
Height (Floor to Seat Base): 20.5"
Seat Width: 15"
Seat Length: 15.5"
Back Height: 11"
Chair Legs: 12" (Narrowist Point), 15" (Widest Point)
Weight: Approx 8kg (Without Wheels)
Seller: Kate