Item Name:
Loopwheels
Tell us what your attachment looks like:
These wheels have black tyres and push rims, as well as 3 purple loops that replace the spokes on a standard wheel.
Please explain how you attach/remove the item from your wheelchair :
Simply pick up a wheel and line it up against the wheelchair. Press the big button in the centre of the wheel, so the quick release axel appears. Then simply push the axel into the dedicated hole on the wheelchair until you hear a click. Then to remove the wheel, all you have to do is press the big button in the centre of the wheel and pull the wheel away from the wheelchair!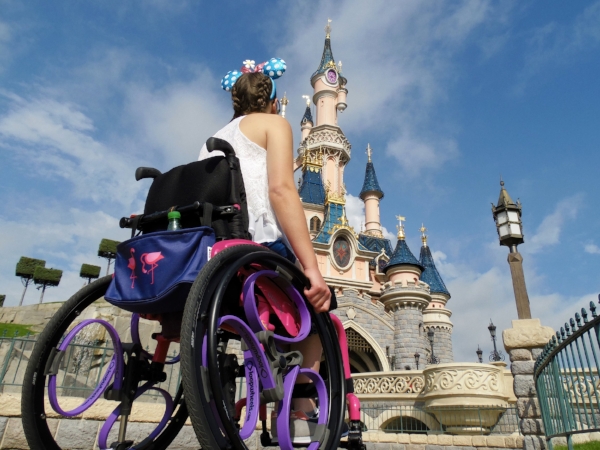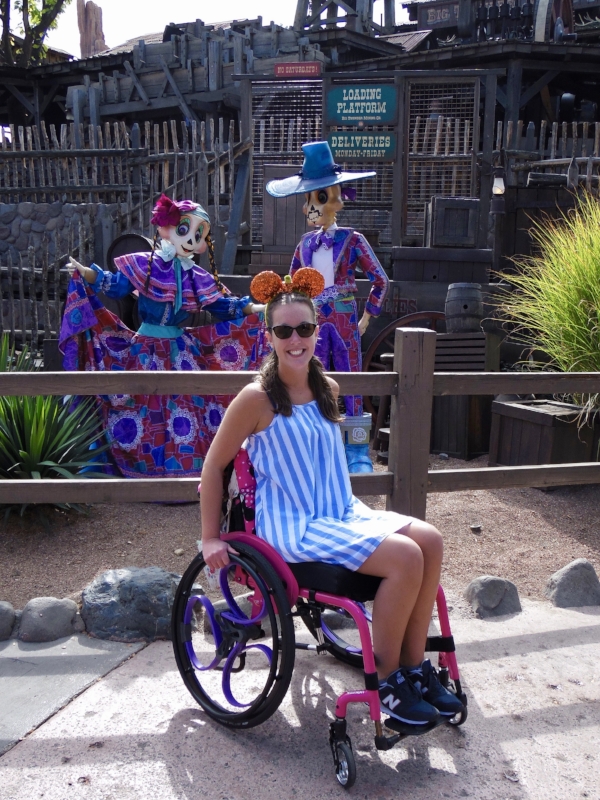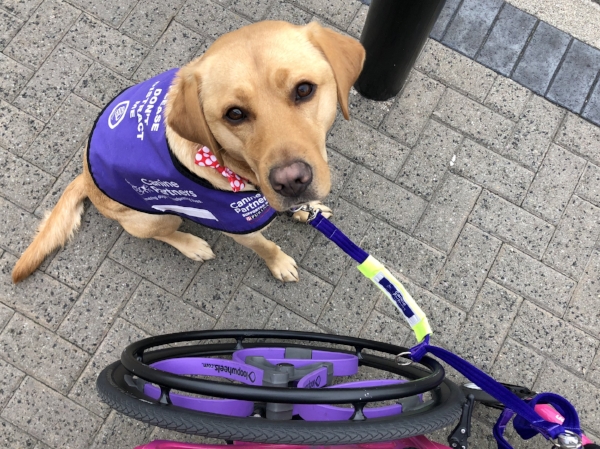 This item makes me more comfortable?
Strongly Agree
This item is easy to transport?
Strongly Agree
This item is great off road?
Strongly Agree
Where did you get this attachment:
Loopwheels
What would you rate this Attachment, Additional Part or Accessory:
★★★★★
Personal Opinion:
The nature of my disability means that the slightest bump can cause a lot of discomfort. This can make it very difficult to spend long periods of time in my wheelchair, as it is impossible to avoid uneven surfaces! Therefore, I began looking into ways to maximise my comfort levels, which was when I first discovered Loopwheels! These wheels are made up of three loops that work together to create a self-correcting system. This spring system between the hub and the rim of the wheel provides suspension that constantly adjusts to uneven surfaces, cushioning me from bumps. Technically, the hub floats within the rim, but constantly adjusts as shocks from an uneven surface hit the rim of the wheel. Such a clever invention in my opinion!

I was impressed by the concept; but it wasn't until I met a lady with a pair of Loopwheels and saw how much they had helped her, that I knew I had to try them out. The lady suggested I sign up to the Loopwheels 'try before you buy scheme'. Something that immediately interested me, as I didn't want to spend so much money on a device that might not work for me. It was really easy to sign up to the trial via the Loopwheels website, which costs £20 to cover the delivery charges. Then the wheels are delivered to your door and they are yours to use for 21 days!

I couldn't believe how quickly the wheels arrived. They were very well packaged, and came with a guide that showed me how to attach the wheels to different wheelchairs. Both wheels were in excellent condition and even came in the colour purple! You don't get to choose the colour of the wheels you borrow, so this was a pleasant surprise. It felt so good to be able to take the wheels for a spin, as it allowed me to truly assess how I felt about them, and whether they worked for me. I tried them out in my home, on various outdoor surfaces; in hospitals, and even on my annual trip to Disneyland.

Before the trial ends, you have to let the company know if you want to continue with your order. I genuinely never expected the wheels to be as good as the reviews made them out to be. Therefore, I hadn't really considered how I might pay for them, as I had no intentions of being so desperate to buy a set. I knew I couldn't afford the monthly payments for a new set of wheels, so I contacted the company to see if I could keep the trial wheels for a reduced cost. I was so pleased when they said that they were happy to organise this for me. Loopwheels offer great customer service, regardless of whether you contact them via email, phone or social media. I always spoke to someone who was happy to help and considerate of my needs.
I honestly loved everything about these wheels. I can now comfortably spend more time in my wheelchair, as there aren't as many vibrations radiating up into my seat cushion, back rest or handlebars. Something that also made life easier for my carer whilst pushing me. I feel like my chair now glides along, as opposed to rolls. The wheels are very stylish and definitely improved the overall look of my wheelchair! Something that is very important to me, as I like using a chair that reflects my personality. I would highly recommend Loopwheels to anyone who is looking for a way to make their wheelchair more comfortable. The trial was a great opportunity for me and my carer (who pushes my wheelchair), to see how much of a difference the wheels made to my quality of life.
Did you find this review helpful? Hit the 'LIKE' button to let us know!
Have any questions? Comment down below & we will get back to you!