Wheelchair Name:
Sunrise Puma 40 PRO
Tell us what your wheelchair looks like:
Powered drive wheels, independent suspension and tracking on each wheel. Sedro seating, lights & flashing indicators on the front and back. Tilt & raise features, along with elevating leg rests.
Where did you get this wheelchair:
Recare Ltd Oxford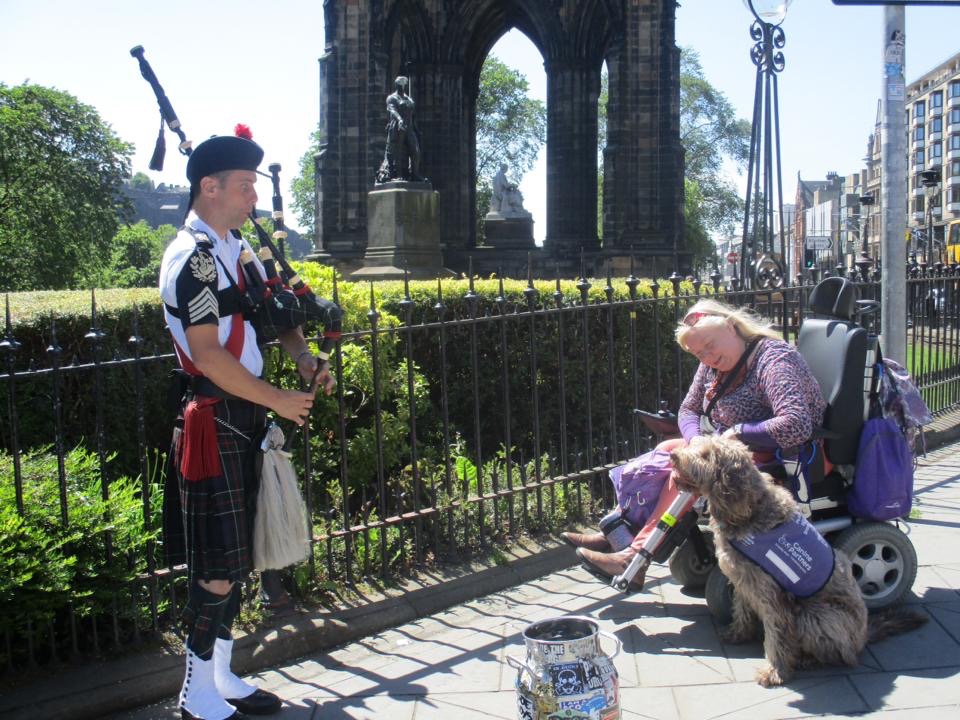 This wheelchair is really comfortable?
Strongly Agree
This wheelchair is easy to take apart?
Strongly Disagree
This wheelchair is easy to transport?
Agree
This wheelchair is great off road?
Agree
How long does the battery last?
Hard to say really as I haven't had any issues, although the battery drains quicker on grass or hilly surfaces. (Manufacture Claims: Between 25 & 42.5 km)
What would you rate this wheelchair:
★★★★★
Personal Opinion:
The Puma 40 Pro is a top of the range, highly manoeuvrable and adjustable Powered Wheelchair, which can be use indoors and outdoors. The powered drive wheels can be at the rear (RWD Configuration) with castors in front, or at the Front (FWD Configuration) with castors behind. You can choose one of three different motors, which are 4mph 6.2mph or 10mph. The Puma comes with independent suspension and tracking on each wheel, creating a comfy ride. The seating is designed by Sedro, and all the components can easily be adjusted in width, height, length and angle. It also has the option of independent tilt, or a combined tilt and lift (raise). The joystick can be a Shark Two or RNET Control System, both of which allow you to add in a further powered actuator. For example, altering the angle of your back cushion or powered elevating leg rests. Although manual hydraulic elevating leg rests are also available.
There are many benefits to using this wheelchair. The Puma 40 has the smallest turning circle of all the powered chairs I have tried; meaning I can easily turn around in small spaces. For example; on a bus or in a narrow aisle in a supermarket. All of which, prevents me from having to find a bigger area to turn around in, before returning to where I need to be. Manoeuvrability is very important inside shops, offices, restaurants and on public transport. Especially a bus, as you have to get into a precise and sometimes tight spot.
It is very good in the park, and has no problems going over grass and woodland. Although it's definitely NOT an off road chair, because if you encounter heavy mud, you will get stuck!
There are only two drawbacks to this chair really. One being that the front lights are placed at the widest part of the chair, meaning the light fixing can get knocked off or bent. For example; when accessing the bus, the bar/pole I have to maneuverer around sticks out at precisely the wrong height. Meaning I catch the lights! The solution I found to this, was moving the lights and attaching them to part of my frame that is lower down and further in. The second Drawback is that the anti-tip wheels can sometimes catch on a small kerb. Where as the rear wheels are held off the ground. Something that can be very embarrassing when they get stuck in a gutter!
Overall, I'm very pleased with the Puma 40 Pro. It was well designed by Handicare, who have since been brought by Sunrise Mobility USA. This company have since renamed this chair to the Puma Sunrise Quickie 40, but it is exactly the same chair. However, I was sad to hear that the manufacturer is discontinuing this wheelchair in 2023.
Reviewer: Rosie
Did you find this review helpful? Hit the 'LIKE' button to let us know!
Have any questions? Comment down below & we will get back to you!