Wheelchair Name:
DaVinci Compatta
Tell us what your wheelchair looks like:
Red & black titanium frame. Low back rest with two push handles. Foot rest & side guards.
How did you get this wheelchair:
Paid for it myself
Where did you get this wheelchair:
DaVinci Mobility

What would you rate this wheelchair:
★★★★★
Scroll down to read more!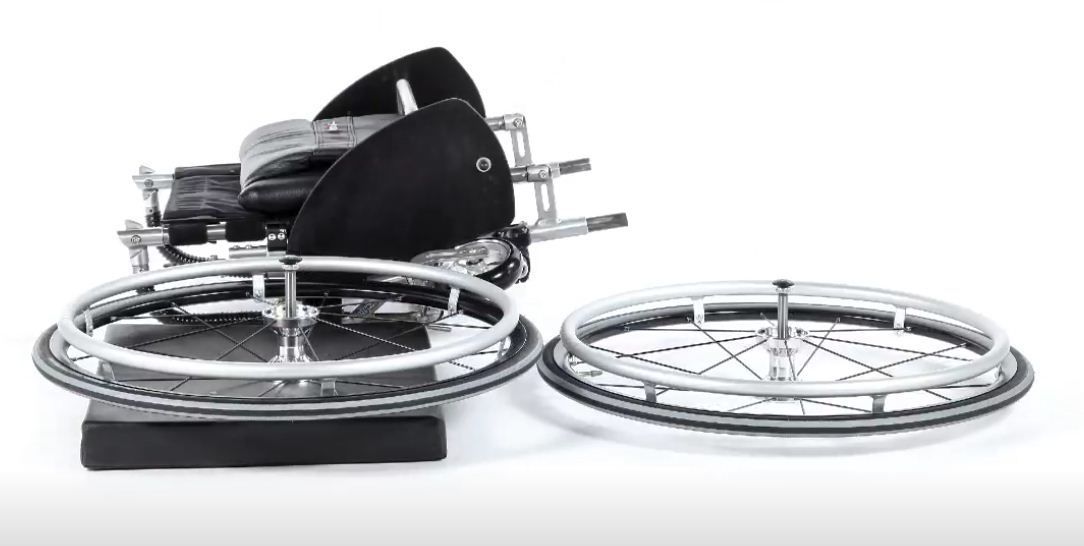 This Picture was provided by Da Vinci Mobility Ltd. AYL is using this photo while we wait to see if the reviewer will send in their own photos.
This wheelchair is really comfortable?
Agree
This wheelchair is easy to take apart?
Agree
This wheelchair is easy to transport?
Agree
This wheelchair is great off road?
Agree
Do you have problems with the wheelchair tipping?
No
Where did you hear about us?
Naidex
Personal Opinion:
DaVinci Compatta is a folding wheelchair that pushes just like a rigid frame. It folds up very small and can be done very quickly. Once folded, the frame is easy to get in and out of a car! I chose a red and black frame, but it can be made in a variety of colours. It is a very comfortable wheelchair and can tackle various surfaces. The titanium frame is strong, but super lightweight making it a practical wheelchair for everyday users.
Reviewer: Vic Gerhardi
Disability or Medical Condition: Diplegic Cerebral Palsy
Did you find this review helpful? Hit the 'LIKE' button to let us know!
Have any questions? Comment down below & we will get back to you!