Wheelchair Name:
Quickie Salsa Mini 2 with a caddy seating
Tell us what your wheelchair looks like:
Black base and pink seating with arm rest, foot plates, 4point harness, lap belt and also a rollercoaster head rest
Where did you get this wheelchair:
RMS Wheelchair Services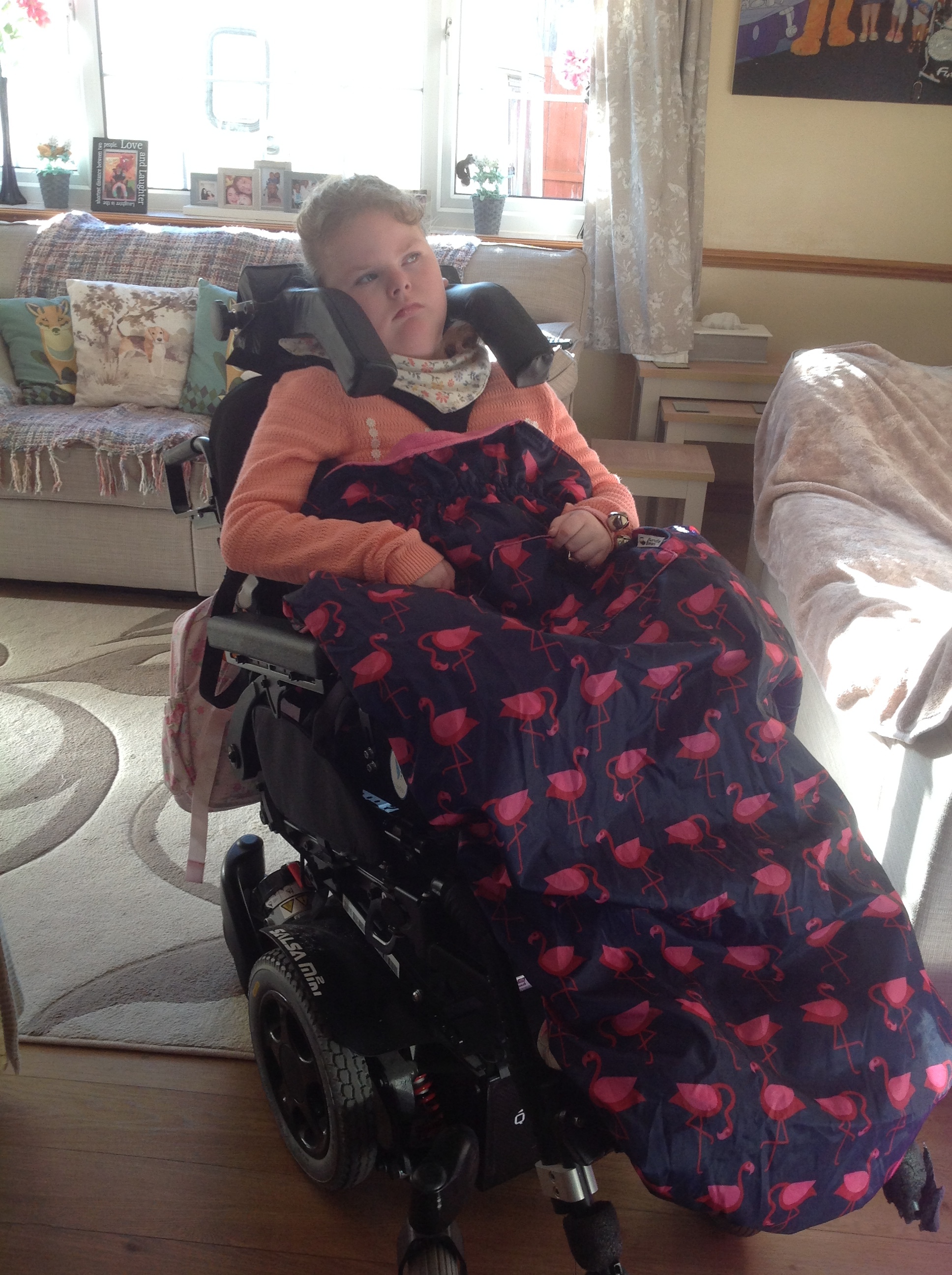 This wheelchair is really comfortable?
Strongly Agree
This wheelchair is easy to take apart?
Strongly Disagree
This wheelchair is easy to transport?
Strongly Agree
This wheelchair is great off road?
Strongly Agree
How long does the battery last?
A good 5 days!
What would you rate this wheelchair:
★★★★★
Personal Opinion:
This is my daughter Suzanne who has a rare condition called Lissencephaly and needs a fully supportive wheelchair with a 4 point harness, lap belt, rollercoaster head rest and a waterproof cover.
Really love the chair as it is a fantastic support for my daughter! It took a while to get use to the power, but find it very easy to use now. The only problem I have is that I can't hang her bags onto the back of it, although I have attached her suction machine as she always needs it. I haven't been able to find a hood cover for my daughter to protect her head from wind and rain, but love the Bundle Bean flamingo leg cover. It is a waterproof fleece blanket that covers the whole chair, which is brilliant! Overall I am really happy with the chair, as it has made both mine and Suzanne's daily life much easier.
Reviewer: Susan Clemens (Carer of a Wheelchair User)
Disability or Medical Condition: Lissencephaly, Infantile Spasm Epilepsy & Scoliosis
Did you find this review helpful? Hit the 'LIKE' button to let us know!
Have any questions? Comment down below & we will get back to you!