Wheelchair Name:
RGK Maxlite
Tell us what your wheelchair looks like:
Purple paint job with box style frame and thin tubes. Tarta Backrest and ergo-sit seating cushion. Loopwheels, Freewheel & Smartdrive that can be attached when needed.
Where did you get this wheelchair:
RGK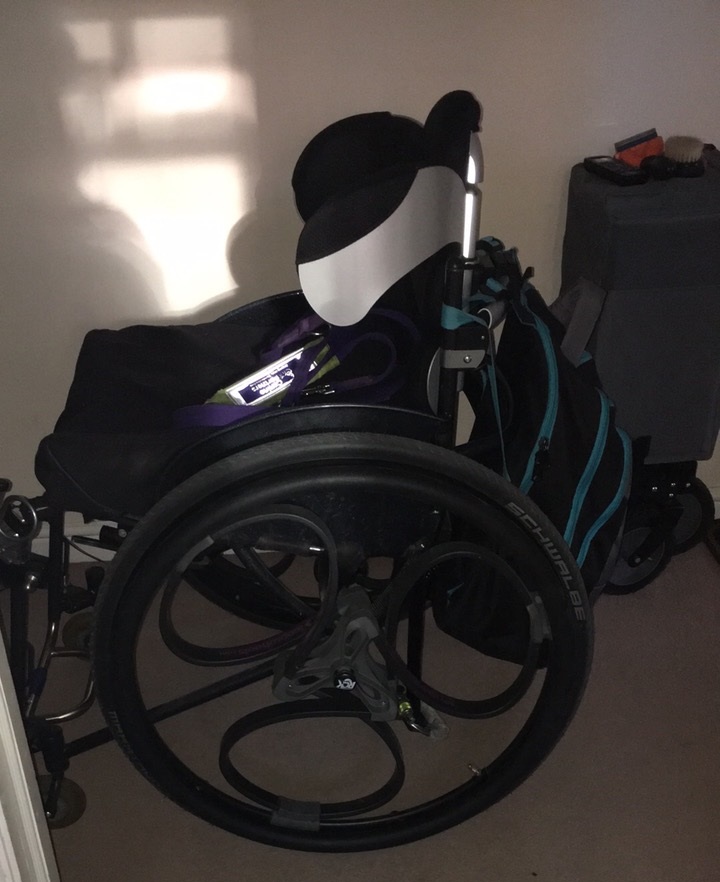 This wheelchair is really comfortable?
Agree
This wheelchair is easy to take apart?
Neutral
This wheelchair is easy to transport?
Agree
This wheelchair is great off road?
Agree
What would you rate this wheelchair:
★★★★★
Personal Opinion:
This wheelchair has made me so much more mobile! The frame is made to fit my body measurements, making it feel like an extension of me instead of a hinder.
I recently repainted the frame to purple, which I love and the box style frame has very thin tubes (less than 1 inch diameter). The original backrest has been changed to a Tarta Backrest, as I needed extra support to keep me sitting up straight. The ergo-sit seating is also very comfortable compared to a straight seating area. Together these alterations enable me to sit in my chair for a lot longer than before, meaning my daily distance is only limited by the battery instead of my energy as I use a Smartdrive to help me get around independently. I also have Loopwheels and a RGK Frontwheel, which make the chair a lot more comfortable when going over rough terrain.
I would definitely recommend this chair to others, along with some additional Loopwheels as they make the overall experience a lot comfier!
Reviewer: Anonymous
Other Reviews Written By This Reviewer:
- RGK Frontwheel (Additional Part)
- Smartdrive (Powered Attachment)
Did you find this review helpful? Hit the 'LIKE' button to let us know!
Have any questions? Comment down below & we will get back to you!