Type of Attachment or Accessory:
Attachment
Item Name:
TriRide compact light
Tell us what your attachment looks like:
A single wheeled battery powered attachment for Wheelchairs.
How did you get this attachment:
Paid for it myself
Where did you get this attachment:
www.maxwheelchairs.com
What would you rate this Attachment, Additional Part or Accessory:
★★★★★
Scroll down to read more!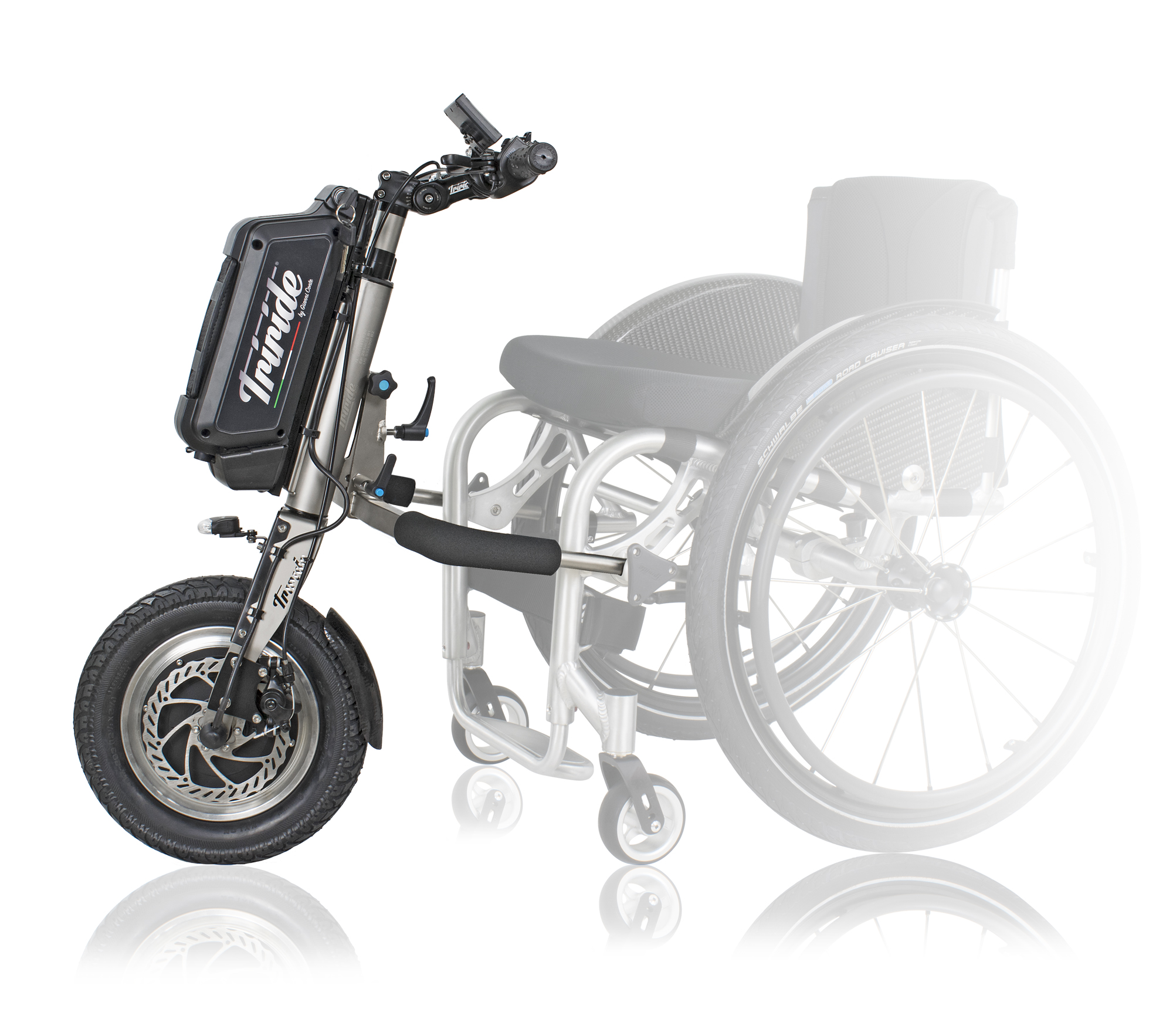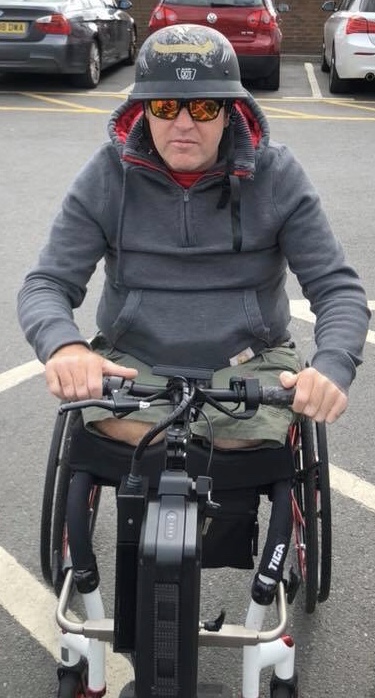 This item makes me more comfortable?
Agree
This item is easy to put on and take off?
Strongly Agree
This item is easy to transport?
Strongly Agree
It is easy to carry the item?
Strongly Agree

This item is great off road?
Strongly Agree
This item can easily be adapted?
Strongly Disagree
Please explain how you attach/remove the item from your wheelchair or scooter:
Option 1 -
Put brakes on the wheelchair, Slide bracket into 2 side clamps and tighten. Remove header bolt on bracket and wheel so you locate the TriRide bracket onto header bolt. Insert header bolt and tighten.
Put in reverse and press accelerator slowly so wheel goes backwards and lifts front wheels of the chair up, locate the TriRide bracket and twist locator screw on left of the TriRide 1/4 (sprung bolt) pin will lock in, then tighten second bolt between knees.
MAKE SURE ALL BOLTS ARE TIGHT. Ready to go.

Option 2 -
Leave bracket attached to TriRide. If you have leave located on the Stand.
Undo side clamps and wheel forward, locate bracket into the clamps to required length and tighten clamp bolts (tight)
Put brakes on, remove stand and put in reverse. Reverse slowly until front wheels of the chair are off the ground and locate the TriRide bracket and flick left pin locator 1/4 turn to lock the bracket into main bracket. Tighten bolt between knees.
TIGHTEN ALL BOLTS, TIGHT. Ready to roll once brakes off
Do you struggle to be in your wheelchair or scooter without this item?
Yes
How long does the battery last?
I've used for a whole weekend, including Friday evening. Just strolling around the promenade with family in holiday. One day me and son went 35 miles on half battery. Guidelines are less.
Personal Opinion:
Huge benefits for me, my independence when needed. Pop out with kids on his scooter, walk the dogs with my wife. Go off road (grass and uneven ground)
This is a single wheel powered adapter for most wheelchairs, it lifts front wheels up to make a three wheeler. Normal 14' bike wheel with drum brakes. Even charges battery when going down hill use the brake. Excellent design, reasonably light weight. There are many models.
You can customise them now, not when I purchased mine. Many colours and added things. Baskets etc.
I do have the protective carry bag, expensive but worth it, these are extremely quick and you do need to learn to ride them.
It's great for holidays etc, trips round London. Turning circle is outstanding. Very easy to maintain. Parts are easily available. Advice is available from Max wheelchairs and also TriRide. Events in Italy the country of origin are issued when you have a wheelchair (wheelchair services) massive product in Italy. We hope to be sorting TriRide outings where we all meet and ride out for fun. A pleasurable tool. A great product for everyone, stylish and very uptodate looking.

DOWNSIDES - quite expensive but I feel worth every penny, everyone wants to have a go and for me I need extra weights on front axle due to having no weight on front as I have no legs.
Reviewer: Ben Harris (fulltime wheelchair user)
Disability or Medical Condition: Visually impaired, double above knee amputee
Did you find this review helpful? Hit the 'LIKE' button to let us know!
Have any questions? Comment down below & we will get back to you!