Type of Scooter:
Small Lightweight Scooter
Scooter Name:
Kymco Mini LS
Tell us what your scooter looks like:
Four wheeled scooter with an orange base and black parts. Can be dismantled fully. Has a basket, adjustable handlebars and a swivel seat with adjustable arm rests. Larger wheels for extra stability on uneven terrain and a 22ah battery.

How did you get this scooter:
Paid for it myself.
Where did you get this scooter:
Mobility Giant

What would you rate this scooter:
★★★★★
Scroll down to read more!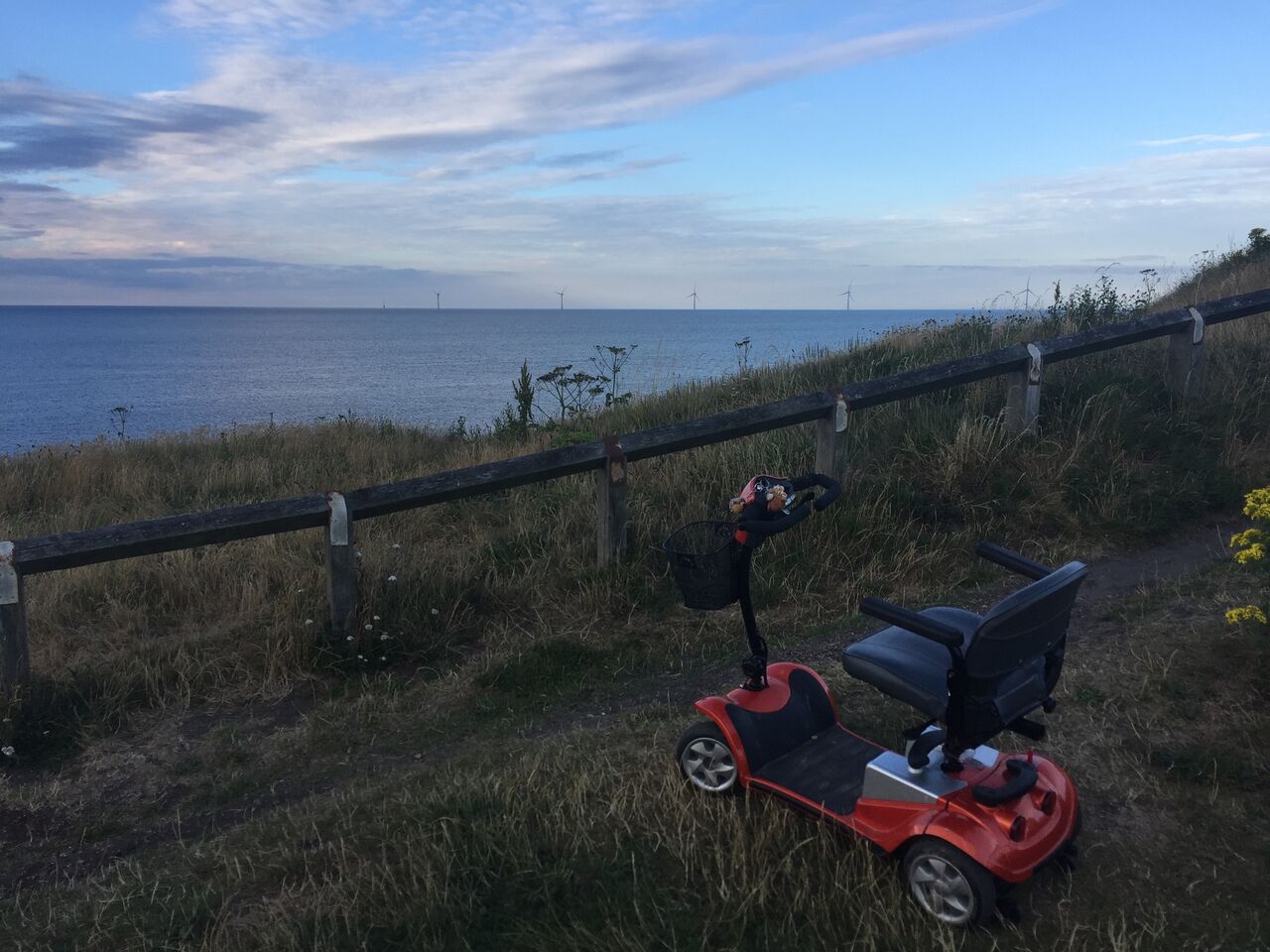 This scooter is really comfortable?
Agree
This scooter is easy to take apart?
Strongly Agree
This scooter is easy to transport?
Strongly Agree
This scooter is easy to use on public transport?
Neutral
This scooter is great off road?
Agree
This scooter can go up or down a kerb/small step?
Agree
This scooter can easily be adapted?
Neutral
Can you hang bags and equipment onto the scooter?
Yes
Do you have problems with the scooter tipping?
No
How long does the battery last?
16 miles on even terrain
Personal Opinion:
Although the Kymco Mini LS is too heavy for me to independently dismantle (this is because of the weight of the battery), I would recommend it over and over again and it will always be my first choice when it comes to buying a new scooter. It manages incredibly well with slopes and uneven terrain (even gravel!) and can get up and down small kerbs. It is easy to use, extremely comfortable and super practical!
Reviewer: Anna Redshaw
Disability or Medical Condition: Myalgic Encephalomyeltis (ME)
Did you find this review helpful? Hit the 'LIKE' button to let us know!
Have any questions? Comment down below & we will get back to you!